Santa Clara Hard Money Loans
We can help provide hard money loans in Santa Clara County and surrounding areas. We have hard money loan programs available for most property types, including residential, commercial, multi-family, land, industrial, construction, rehab, retail, office, unique property types and more. We've even helped finance parking lots! If you have been turned down at the banks or elsewhere, we may be able to help secure your Santa Clara County hard money loans when others have failed.
The loans we specialize in are private hard money loans. The underwriting is uncomplicated and on a 'make-sense' basis. We can work with poor credit, no credit, even non-citizens with no social security number. These loans are equity driven for investment and business purpose loans. These loans can finance as much as 80% of the value of a property – for purchases and cash out refinances. Most of the time these loans are interest only, but we also have access to 30 year fixed private hard money loans.
For rehabbers and developers, we also have ARV based hard money rehab loans.  We can also help with ground up construction and construction completion loans available. These loans are typically based on the as complete value of the project. By utilizing a fund control account and basing the loan on the completed value rather than the as is value, we can help obtain additional leverage for investors.
In addition to the more typical loans, we can also help with more out of the box requests. We have access to a variety of subordinate hard money funding. We can help finance hard money seconds, thirds, sometimes even in a fourth position. In addition, we do have access to owner occupied seconds and thirds for business purposes. This is ideal for those with existing financing at attractive terms. We can help you obtain cash for your project or business while leaving your low rate first in place. These loans typically have no prepayment penalty.  Once your project sells, you can pay the subordinate funding off and be left with your existing bank loan untouched.
Hard Money Loans in Santa Clara County
We can assist with private hard money loans throughout Santa Clara County, including the cities of Campbell, Cupertino, Gilroy, Los Altos, Los Gatos, Milpitas, Morgan Hill, Mountain View, Palo Alto, San Jose, Santa Clara, Saratoga and Sunnyvale.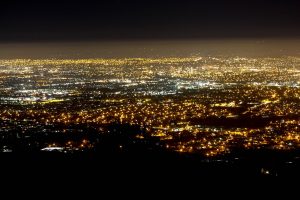 Santa Clara County is a very desirable area. Home to Silicon Valley, this county has the third highest GDP per capita in the world. It is the most affluent county on the West Coast, and is home to many of the tech giants such as Google, Facebook, Apple and more. Needless to say, property values in the area reflect this stat.
We are located within driving distance of Santa Clara, and as such have intimate knowledge of the local real estate market. This enables us to grasp and understand projects, values and trends that can assist in packaging your loan file. By highlighting strengths, showing trends and creating a make-sense package, we have a high success rate at obtaining funding for even the most difficult of transactions in this area.
Give us a call today at 877 462 3422. We are always happy to discuss your hard money loan scenario. Typically we can give you a good idea of how we can help during that upfront conversation. We specialize in service, and you will always have a single point of contact. We are happy to communicate via phone, email, text or whatever your preference is. Your success is our goal!