Santa Clara hard money lenders & loans offer alternative financing options to traditional bank lending.  In the San Francisco Bay Area, property values are some of the highest in the nation.  Due to this, hard money loans are a strong, viable option for those seeking financing based on the collateral value of a property.  We are able to help with these types of loans in Santa Clara and the surrounding areas.
For high leverage loan requests, we have access to hard money loan programs for Santa Clara property that can go as high as 80% loan to value. Additionally, we can also help with seconds, sometimes as high as 75% cumulative loan to value.  We even can do hard money loans in third, and sometimes even fourth position should the equity warrant.
Most of our loan products are interest only.  We have a lot of flexibility on structure. For hard money rehab loans in Santa Clara, we have programs that will lend based on the after repair value, or ARV, of the property. We also have access to joint venture programs for Santa Clara property.  For investors owning multiple properties, we can also offer cross collateralized options.
These private hard money loans are collateral based.  We can help finance most property types in Santa Clara.  This includes not only residential and commercial properties, but also land, parking lots, hotels, multi-family properties, mixed use properties and unique property types.  If you have been looking for a hard money loan but have been turned down, give us a call to discuss the options we can provide.
Call anytime, 877 462 3422. Usually a quick conversation is all we need to let you know if we can potentially help with your Santa Clara hard money loan needs.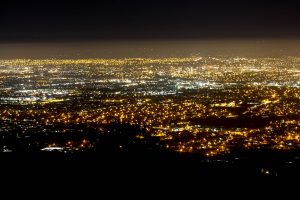 The hard money loans we assist with are non consumer purpose loans.  This means we typically do not finance transactions such as the acquisition of a primary residence.  Rather, we are able to help leverage equity for investment purposes, construction, land acquisition or refinance and more.
Santa Clara is California's 6th most populous county, and  San Jose is the country's 10th largest city.  Santa Clara is the major tech hub, home to Silicon Valley and some of the most valuable companies in the world.  With upscale areas such as Campbell, Cupertino, Gilroy, Los Altos, Mountain View, Palo Alto, Saratoga and Sunnyvale, Santa Clara is a very desirable location.  Whether you are looking to build, improve, acquire or expand, we have Santa Clara hard money loans that can help.