This transaction was a hard money loan for construction completion in Oakland for a property that was down to the studs on the interior.  Our client had years of construction experience as well as the financial backing of his construction company.  We were able to secure the financing required quickly to allow him to close on his first rehab/construction completion project that he is doing himself.
This transaction was a little unique with regards to the financing requested of us.  Typically when we are financing a construction completion project we are putting together a loan based on the completed value.  Those loans include interest reserves as well as a fund control account for the work to be done.  In this situation the more aggressive funding was not required.  Although our funding was not based on the as completed value, or ARV, of the property, a higher loan to value loan was requested.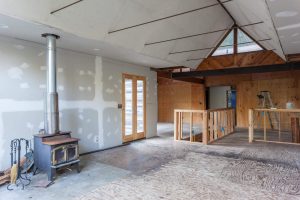 In this situation we were able to help structure a 70% loan to value hard money loan based on the as is value.  No builders control was set up, so the borrower was free to do the work on his own timeline and budget.  Typically speaking, the higher loan to value loans in the hard money world are reserved for the highest quality properties.  This property was down to the studs on much of the interior and needed a lot of work.  We were still able to secure the funding requested and required within the timeframe needed to help close.
We are able to help obtain private funding for many different project types and loan requests.  The fastest way to find out whether we can help with your situation is to call us directly at 877 462 3422.  If you prefer, you can also find more information on the private money loans that we offer by visiting our main page about California hard money loans.