Hard Money Lenders San Francisco
All California lending specializes in securing hard money loans for our clients.  We can help throughout the state of California, but are located here in the San Francisco Bay Area.  As such, we have great knowledge of the local area.  Many of our investors are located in the Bay Area as well.  Due to this, we have a lot of resources for San Francisco hard money loans.  This allows us to provide some very aggressive and well priced private hard money options to our clients.
San Francisco is the commercial, cultural and financial center of Northern California.  It is a destination city, attracting travelers from around the world.  San Francisco boasts numerous attractions and landmarks that are world famous.  The Golden Gate Bridge, Alcatraz, Fisherman's Warf and their cable cars to name a few.  It has one of the highest livability scores of all cities in the country.
The real estate market in San Francisco has withstood past downturns, and is some of the most valuable in the country.  There are many nuances within the real estate market of San Francisco.   Many properties have unique characteristics to them.  It's not uncommon to have un-permitted space that has been grandfathered in.  For real estate investors looking for financing, working with someone knowledgeable and familiar with the city can pave the path to a smooth and successful transaction.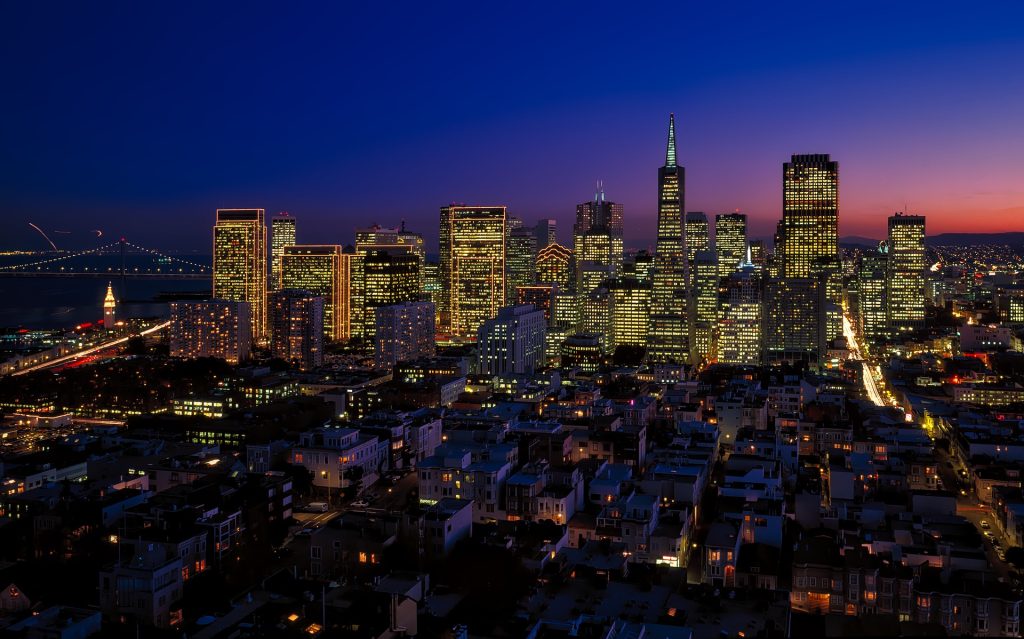 San Francisco Hard Money Loans
We have a multitude of San Francisco hard money loans to meet the needs of most situations.  Some of our most aggressive loan options will finance up to 80% loan to value.  These programs will go up to 80% for purchase as well as refinance transactions.  Additionally, on purchase transactions the 80% LTV cap is based on value – not purchase price.  So if a property is being bought under market, we can structure a loan to provide 80% of the value – all the way up to 90% of the purchase price.
We also have the ability to structure 30 year fixed hard money loans in San Francisco.  These long term loan options can be secured not only by residential property, but also by commercial properties.  These 30 year fixed hard money commercial loans in San Francisco are very unique.  There are very few private money options that will be fixed for 30 years on the market today.  In addition, the leverage point on these loans will range from 70-75%, depending on the specific property type.  These long term hard money loans are well priced with regards to both rate and cost.  While not bank rates and terms, the documentation required is uncomplicated and the process very swift.
In addition to first position loans, we also can assist with hard money seconds in San Francisco.  Sometimes we can even do thirds.  For investors in need of working capital, these loans offer flexibility.  Instead of taking a new loan out for short term capital needs, these seconds and thirds allow you to keep your existing loan in place.  We put together a subordinate loan with interest only payments and typically no prepayment penalty.  Pay it back when the money is no longer needed and your existing loan is never touched.
We can also help with unique situations and unique property types.  We are located in the San Francisco Bay Area and have many investors and groups that are local from whom we are able to secure funding.  Due to the local nature, individual investors can often times give us more flexibility to structure a loan that is outside the normal box, or that has been turned down elsewhere.  Land, construction, rehab and more can fall into this category.
If you are looking for a hard money loan in San Francisco, give us a call today at 877 462 3422.  We are always happy to discuss the options we can provide!