Hard Money Lenders Sacramento
All California Lending specializes in California hard money loans.  We can help with your financing requests throughout the state, including requests for Sacramento hard money loans.
Our Sacramento hard money loans are available for most property types.  This includes residential, commercial, multi-family, industrial, land and unique property types.  We can help with rehab financing, as well as ground up construction and construction completion loans in Sacramento and the surrounding areas.
Sacramento is the capital city of California.  As such, it has many unique characteristics that can be beneficial for real estate investors to leverage.  It is the sixth largest city in the state, and the ninth largest capital city in the country.  It is one of the fastest growing cities in the state, and is a major center for the healthcare industry in the state.  With the northern most international airport to service the state of California, it is also a destination and jumping off point for travelers.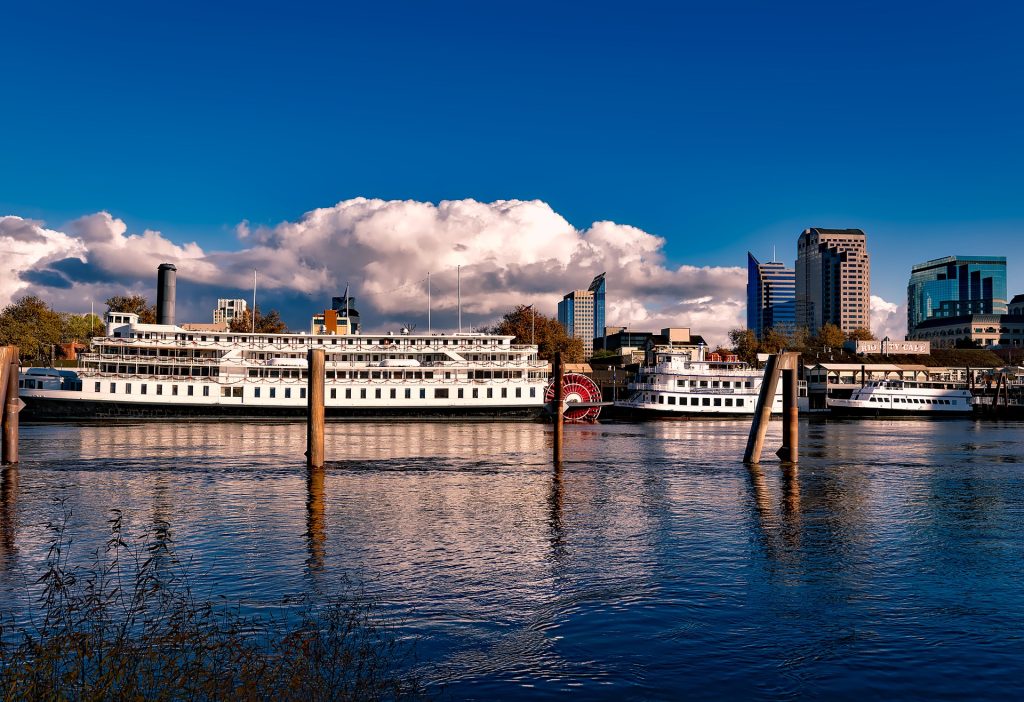 Sacramento Hard Money Loans
The hard money loans in Sacramento that we can assist with vary depending on our clients needs.  We have many clients with long term rental properties in the Sacramento area.  For long term investors, we have 30 year fixed hard money loans in Sacramento.  These loans can go up to 75% loan to value, and are fixed and fully amortized for 30 years with attractive rates and fees.  While not bank rates, the paperwork and qualification requirements are significantly less stringent.  Additionally, having a long term loan is a great solution for buy and hold investors.
We can also assist with 30 year fixed hard money commercial loans in Sacramento.  These programs are very unique, as very few private money options exist for 30 year fixed loans on commercial properties.  Loan to values can range between 70-75% on these programs.  Final LTV will depend on the type of commercial property.  Again, rates and fees are attractive compared to typical hard money loan options.
For short term loan needs, we have access to some aggressive funding on 1-2 year terms.  For residential short term options, we can help provide Sacramento hard money loans up to 80% loan to value.  These can be used for purchase or refinance – even cash out with no seasoning requirements.  In addition, on acquisition transactions we can set the loan amount based on the appraised value rather than purchase price.  So if you are purchasing a property under market value, we can help finance up to 80% of the value – capping out at 90% of purchase price.  We can even add on funds for rehab if the property will be undergoing rehab to improve the value.
For land loans in Sacramento, we typically will be able to offer up to 50% loan to value for purchase or refinance transactions.  Land transactions are always going to be a little more unique, so it is best to call us to discuss your land loan needs.  We can help you finance entitled land as well as raw land.  In addition, we have options to provide financing for construction.
Sacramento is also home to many cannabis properties.  With their green zone, they have designated areas specifically for cannabis properties.  We can help provide private money cannabis loans in Sacramento.  These loans can be for acquisition, refinance and/or construction or improvements to a property.  These hard money cannabis loans in Sacramento are loan to value based, typically capping out in the 65-75% loan to value range.
We can assist with a wide variety of hard money loans in Sacramento, even hard money seconds.  If you are looking for financing and want to discuss your options, give us a call today at 877 462 3422.  Typically with a ten minute conversation we can give you a good idea of whether or not we can help meet your needs!