Hard Money Lenders Napa County
We are able to assist with hard money loans in Napa County and the surrounding areas.  We specialize in private hard money loans and have access to a wide variety of funding solutions – even hard money seconds and thirds!  If you have been turned down elsewhere, give us a call to discuss your Napa County hard money loans and scenarios.
Napa County, California is known for its picturesque rolling hills, fertile vineyards, and rich cultural heritage. It is a prime location for residents and businesses alike, offering a peaceful yet vibrant lifestyle. With its warm Mediterranean climate, beautiful scenery, and diverse community, Napa County is a prime location for anyone looking for a new home or investment opportunity.
The housing market in Napa County is strong, with a variety of options for residents, ranging from historic Victorian homes to modern apartments and condominiums. The county's central location, just an hour's drive from San Francisco and the Bay Area, has made it an attractive destination for professionals seeking a more relaxed pace of life. In recent years, there has been an influx of tech workers moving to the area, driving up demand for both rental and for-sale properties. As a result, the median home price in the county has risen steadily, reaching over $800,000 in 2020.
Napa County is home to a diverse population, including young families, retirees, and a growing number of millennials. The county's strong job market, excellent schools, and vibrant cultural scene have made it an attractive destination for families. In addition, the county is known for its thriving food and wine industry, which provides residents with a wide range of dining and entertainment options.
The county is also known for its specialty real estate, including historic vineyards, rolling hillsides, and unique residential properties. Many of the county's vineyards have been in operation for generations and are considered some of the finest in the world. The rolling hillsides offer spectacular views and are often dotted with beautiful homes and estates.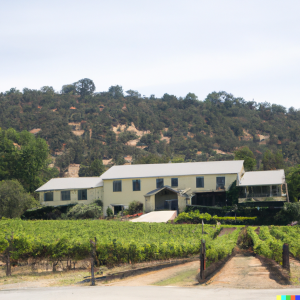 In recent years, Napa County has been hit by several devastating wildfires, causing widespread damage and destruction to homes and communities. Despite this, the county has bounced back and is now once again one of the most sought-after destinations in California. Many of the burn properties have been cleared, and there is now a growing demand for new homes and investments in the area.
Private hard money loans are available throughout Napa County and can provide a quick and flexible way to finance your next real estate project. These loans are designed to provide borrowers with fast access to funding, without the strict requirements and long wait times of traditional loans. Private hard money lenders can provide financing for a wide range of projects, including the purchase of burn properties and the construction of new homes. With their flexible terms and quick turnaround times, private hard money loans can help you make the most of your real estate investment opportunities in Napa County.
Cities in Napa County include the following:
Napa
Calistoga
St. Helena
Yountville
American Canyon
Angwin
Pope Valley
Rutherford
Oakville
De Vaul Ranch
Browns Valley
Oak Knoll
Circle Oaks
Berryessa Estates
Whether you're a young family, a retiree, or a millennial, there is something for everyone in Napa County. And with the availability of private hard money loans, you can be sure that you have the financial support you need to make your real estate dreams a reality.  We can help with hard money loans throughout Napa!