We are able to help with San Francisco hard money second loans. These are loans that are secured in a second position, allowing our clients to keep their existing loan while accessing the equity in their property. These San Francisco hard money seconds are ideal for investors who have a great bank loan on the property but want to take out cash for additional investments.
Our second position hard money loans are typically written for 2-3 years in term. Usually they are interest only with a balloon due at the end of the term, although sometimes we are able to put together more long term financing – especially if the loan to value ratio is attractive.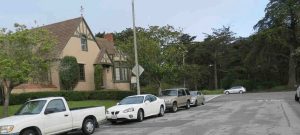 Typically we will go up to a 60% CLTV on our hard money seconds in San Francisco, although we can potentially be more aggressive depending on the situation. San Francisco has some quirks that require lenders who understand the city and the properties. In our recent transaction, the property we financed had square footage that was not permitted, but yet was being used to generate income. This is not uncommon in San Francisco.
We were able to help with this second position hard money loan in San Francisco even though there were items recorded against the property due to the un-permitted space. The property was a great property in an ideal location, and the client was in need of cash out for their new business. We were able to help them obtain the cash needed and overlook the issues with the un-permitted space.
Another layer to this transaction included the income from the property. The property generated a large portion of it's income through short term vacation rental. We were able to work with this situation as well and take alternative documentation with regards to the property income.
If you are looking for San Francisco hard money second loans or lines of credit, give us a call today to discuss your options at 877 462 3422 or visit our main page for information on our San Francisco hard money loans.