Many of our transactions are fix and flip deals.  On these loans we are typically able to help obtain funding based on the as complete, or after repair (ARV) value.  In some situations we are able to help our borrowers obtain 100% financing.  This is a deal where our San Diego hard money lenders were willing to come to the table and partner with our client to secure the acquisition, rehab costs and carrying costs of his San Diego hard money loan project.
This property is located in a great area of San Diego.  The neighborhood has strong comparable sales and our investors have experience in this specific location.  Our client has worked in construction for over 15 years and is looking to get started in the fix and flip business.  The issue, as with many investors getting started, is money.  Although he was able to get a profitable property under contract at a great price and is able to do the work himself he did not have the funds available to close without 100% financing.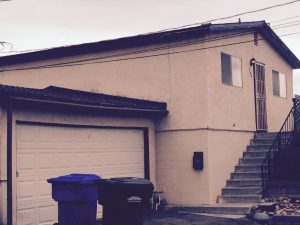 We were able to structure two hard money loans to secure this financing for our borrower.  The first position loan was for 65% of the as completed value of the property, while the second position loan was an equity share type of gap funding to cover the cash in typically required.  In exchange for equity participation, we were able to obtain funding for our client that required only minimal cash out of pocket.
A fund control account was set up to cover the cost of the rehab, allowing the borrower to draw funds for the work to be done.  In addition, an interest reserve account was also set up, meaning no out of pocket interest payments are due for a period of time that should be sufficient to complete the work, put the property on the market and sell it.
We have many different programs that can help investors finance fix and flip properties.  By using the after repair value as the basis for the loan amount we are able to help leverage the existing cash you may have on hand.  For more information, visit our page on San Diego hard money lenders, or read more about our California ARV loans.  If you have a scenario you would like to discuss, please call us directly today at 877 462 3422.  Typically we can give you a good idea of how we can help with your project after ten or fifteen minutes on the phone.