This recent Oakland hard money loan funding to 80% LTV closed with cash out for property improvements.  We were able to help our client with an aggressive, short term loan for property improvements with no fund control account for the work to be done.
This property is located in Oakland.  Our client owned this investment duplex and as part of a family settlement needed to sell it.  In order to get to dollar for the property, various improvements were needed prior to putting it on the market.  We were brought in due to the high level of leverage being requested.  The borrower needed about 80%  of the value of the property in order to do the renovations suggested by his realtor.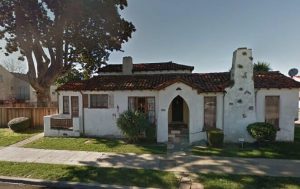 The comps in this area were challenging to be able to do this on a traditional ARV type of product.  In addition, our ARV products typically cap out at about 65% of completed value, and are more expensive than our as is value products.  With the spread between ARV and as is value on this one, it made a lot more sense to do an aggressive as is loan rather than the more costly rehab loan.
We were able to structure a short term bridge loan with a single digit interest rate, interest only, at 80% of the as is value of the property.  This allowed for us to include an interest reserve, so no out of pocket payments were due for the first portion of the loan term, as well as net the borrower enough cash out to complete the renovations.  In addition, by not requiring a fund control account, the borrower was able to take all cash at closing.  The benefit of this is that he was able to get the repairs done on his schedule with his contractor, rather than requesting draws and dealing with any delays dealing with that process.
If you are looking for an Oakland hard money loan funding to 80% LTV, or a high leverage hard money loan anywhere in California, give us a call today.   We have a number of higher loan to value products to help leverage your investments.  These programs are mostly experience driven, with a small portion credit based.  With a brief phone call we can typically give you a good idea of how we can help.  Call today – 877 462 3422, or visit our main site for more information about our California hard money loans.