This recent funding was a Los Angeles cash out hard money loan transaction.  The client had purchased the property earlier in the year with a substantial down payment with the goal of rehabbing and reselling the property.  After the property was acquired the tenant did not want to leave, choosing to stay for the full term of their lease.  This extended his timeline for being able to rehab and resell the property, tying up cash in this property that could be used for other fix and flip transactions in the meantime.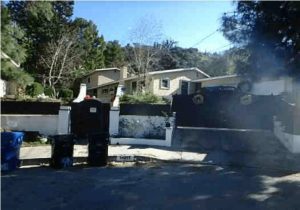 We were able to come to the table with an aggressive cash out loan, taking out the existing loan, giving him a new 12 month term and allowing him to free up much of the cash he had into this property to put it to work on other projects.  The challenge many other hard money lenders had with this transaction was the recent purchase of the property.  We were able to overcome that challenge as the borrower had a substantial amount of cash he put down on the property and the cash out was for business purpose.
We have access to some higher loan to value programs that can offer cash out hard money loans on California properties up to 80%, sometimes 85%, LTV.  These loans are perfect for short term real estate investors looking to free up cash while a property sells or further leverage their existing cash.  On acquisitions we have programs that can go as high as 90% of the purchase price, as well as programs that base the loan to value on an after repair or an as complete value.  These are perfect for fix and flip investors!
We can also help with hard money construction and construction completion loans for most property types in California.  Learn more by visiting our page about California hard money loans, or call us today to discuss your specific scenario at 877 462 3422.  Typically we can give you a good idea of whether we can help with a short ten minute conversation!