We can help with many different and unique situations with regards to our hard money loans. On one of our recent Fullerton hard money loans we helped a client buy out a receivership.
This transaction had a lot of moving parts. The borrower had issues with the city, which led to the court appointing a receiver to address property issues. The receiver proceeded to take out loans, secured against the property, to do the work required by the city as well as pay his fees.
Once the work was completed, there was a loan on the property, as well as a court recorded receivership. In a typical transaction, all liens and items recorded against the property are removed through escrow. This gives the investors clear title to the property. In a receivership situation, however, the receivership cannot be removed at the time of closing. All debts associated with the receivership must be paid, and then the receiver files paperwork with the court to remove the receivership.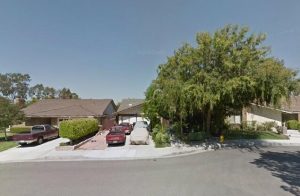 Our hard money loan was able to fund, payoff the loans taken by the receiver and satisfy all the debts associated with the receivership. It funded and recorded prior to the receivership actually being removed by the court.
This hard money loan was a unique scenario, and required funding that would look at the specific situation and complete the transaction because it made sense. Many lenders would not fund a scenario like this, but we were able to secure a commitment and funding for our client, helping him out of a tough situation. Many of our hard money loans here in California are out of the box situations where our clients have been turned down elsewhere.
Our loans are for non consumer purpose only, and can be very creative. Most of the underwriting is based on the property itself. If you have been turned down elsewhere for funding, and have equity in your property, give us a call to discuss your options at 877 462 3422. You can learn more about our programs and loan products by browsing our main page here.